We are from the group of Century - in Aluminium Sector. Century Aluminium Mfg Co Ltd - popularly known as CAMCO had commenced its operations at Kharda plant just at the outskirts of Kolkata, in 1974 . The company is being headed by Mr M P Jhunjhunwala, an experienced stalwart in Aluminium Industry. He is properly assisted by his enthusiastic son Mr Vikram Jhunjhunwala.
The Group has multiplied its capacity by setting up plants at Faridabad and Hodal near Delhi with modern facilities.
The group 'Century' has diversified its activities into the Aluminium Extrusions by setting up a plant at Kharagpur.




Century Extrusions Limited (established in 1991) is promoted by Mr. M. P. Jhunjhunwala.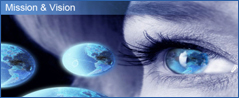 " To relentlessly pursue the creation of 'Super Value' for all our stake holders in an environment of fairness and to be a responsible corporate citizen.